The Communa Methodology
All do some, we do all.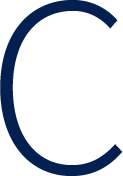 Consulting phase
In the first phase of our process, our engineers work collaboratively with owners to determine system goals and functional objectives to create an overall master plan for your building. In addition to providing a master plan design we:
Provide estimated potential bid numbers for Master Plan and optional phases
Deliver final drawings, scope, specifications
Determine bid documentation deliverables for equipment purchase
Preliminary and final designs follow AQAV AV-9000 standards
Our team of qualified engineers have the following major degrees/certifications:

Bachelor of Science – Engineering
Master of Science – Engineering
AQAV – AV 9000 Certified Assurance Designer (CQD)
InfoComm Certified Technology Specialist – Design (CTS-D)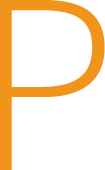 Programming Phase
During the 2nd phase in our process, our team of certified programmers work collaboratively with owners and end users to determine "Executive Friendly" user interfaces. It is during this phase that:
Software is written and coded to communicate with all connected devices for control and reporting
All devices are configured and tested prior to installation
All signal paths on the functional flow diagram are verified
Proper communication between devices is established and verified
All web-based system control and other IP functionality of system is verified
Each piece of equipment is verified to be new and in full compliance with the master plan specifications
In addition to multiple manufacturer specific certifications, our team of programmers have the following industry certifications:

Dante by Audinate, Level 1 and 2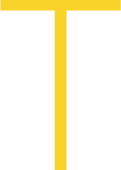 Testing Phase
During the 3rd phase of our process, our team of certified commissioning engineers verify the project has been installed according to master plan specifications. Adhering to the AQAV quality standards, we:
Verify all cables are properly terminated and are solid in their connections
Verify rack elevations and flow diagrams are an accurate paper model of the furnished system, and in compliance with latest revised specifications
Verify the functionality of the system meets the owner's requirements
Provide a report of all recorded system measurements
Deliver as-built drawings with documentation of design variations
Deliver Total Equipment Database complete with serial numbers, MAC addresses, IP addresses, software/firmware versions, etc.
Verify the functionality of the system meets the owner's requirements
Verify each installed piece of equipment is new and installed according to design specification as well as manufacturer-specific specification.
Our team of commissioning engineers have the following certifications:

AQAV – AV 9000 Certified Quality Assurance Technician (CQT)
Cisco CCNA
CompTIA A+
CompTIA Network+
ISF Commercial Display Calibrator (ISF-C)
SynAudCon Audio Equalization
SynAudCon – Digital Audio
SynAudCon Sound Reinforcement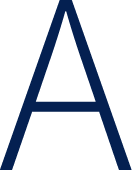 Adoption Phase
While each phase in our process is extremely important, it is safe to say the Adoption phase is slightly more important than the others. Years of experience in working with end users has taught us that simply "demonstrating" or "training" end users on utilizing the system is not enough. Our approach is to help end users adopt all technology associated with the system, including laptops, cellphones, and other owner-furnished devices. After all, what good is a system that nobody knows how to use?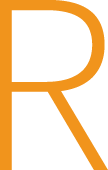 Reporting Phase
The final phase of this process is the ongoing support to keep your system up and running. While equipment is becoming more and more reliable with the technological advances, equipment will go down. We help to ease the stresses of equipment failure by providing reporting of each of the major pieces of equipment to help ensure the system is up and running before others notice it is down. The reporting is all equipment dependent, but at a minimum we provide status alerts, system errors caused by bad power or high temperatures, battery levels, etc.